Pink October Call for Application 2021 is launched!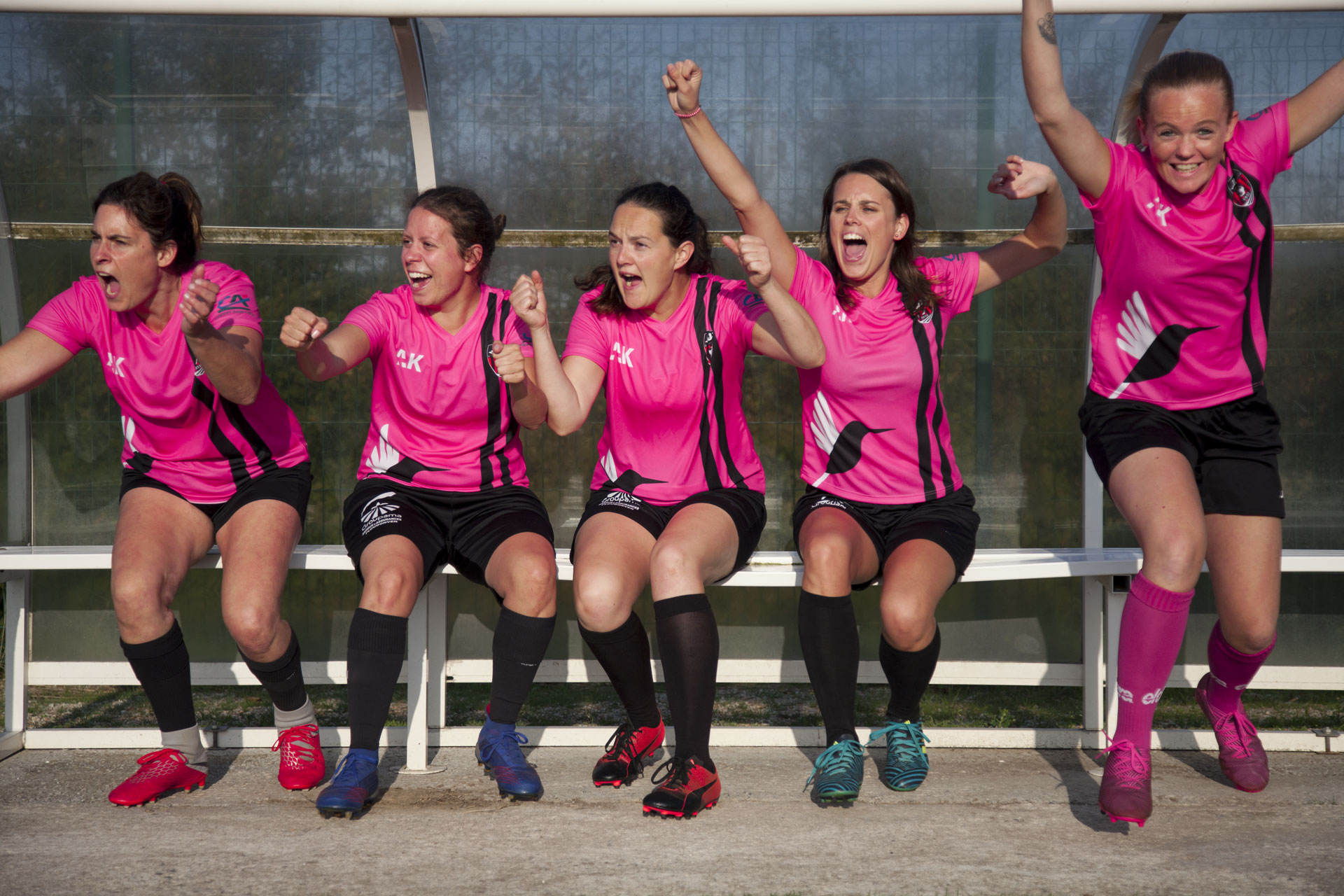 In 2021, Operation Pink October comes back with ALKÉ, now launching the call for applications for clubs!
The operation initiated in 2019 by the Breton club of Plougonven in collaboration with ALKÉ, once again wishes to honor amateur football. In 2020, the operation brought together 11 clubs from different regions of France: Dordogne, Hérault, Brittany, the Paris region, Drôme and Monaco.
The goal of this Pink October operation is to use the soccer jersey as a means of raising awareness about breast cancer screening. With a strong design to make an impression, the jerseys are worn during matches in October and sold to all club supporters. On each jersey sold, € 10 is donated to research against breast cancer. Since 2019, nearly 1,000 jerseys have been sold for this operation. 
The goal for 2021 is to think even bigger by bringing together between 25 and 30 clubs, with mentor clubs who will be there to repeat the operation alongside the new clubs.
The contribution for the clubs is great: cohesion, solidarity, sharing and mutual aid. This is an opportunity to bring together the whole club and its partners (municipality, sponsors, ...) around a noble cause and to benefit from increased visibility for the club.
.
The Pink October jersey makes it possible to make visible a fight which affects one in 8 women in France and which can be cured in 9 out of 10 cases if it is detected in time.
.
Crédits : Clara Paban (BeIN), Valérie Cohen-Luxey (FR3 Languedoc Roussilon) et Ludovic Deroin (Canal + Sport)
Timing ?
The call for applications is launched this Friday, April 16, 2021 and runs until June 15, which will also be the time for work on the next jersey design. Last year there were two designs to choose, with customization and some adjustments based on club requests. The production of the first sets of shirts will take place in July 2021. From the beginning of September 2021, the clubs will be able to prepare communication around the operation and bring together the various partners.
The sale to the public will be launched from the beginning of October.
.
Participate as a club
As a club you are the pillar of the success of the operation! Taking part in the 2021 operation with us means:
- Choose with us the jersey that will be co-branded by your club
- Bring the operation to life within the club, Communicate & Participate in challenges between clubs
- Generate the + sales of your jersey (players, supporters, families ...)
- Have at least one set of jerseys to equip your club: the price of the jersey is 35 € including 10 € donated to the fight against breast cancer, which can be financed by one or more sponsors
.
For any questions or requests for additional information, do not hesitate to contact us by email at : info@alkesoccer.com
.