PORTRAIT N°5 - SEYNI NDIR SECK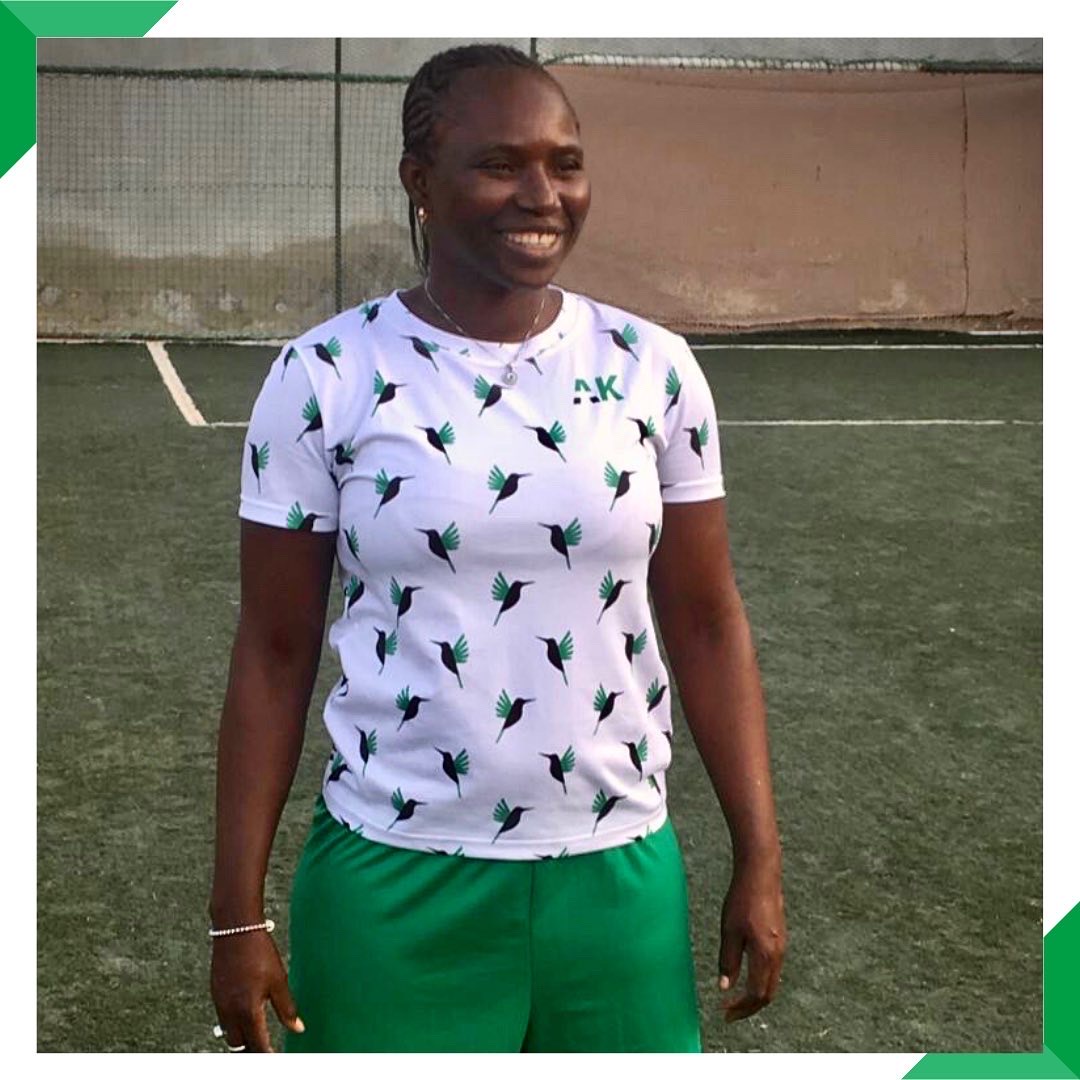 Interview with Seyni Ndir Seck, former national team captain, president and founder of Ladies Turn association (www.ladiesturn.org) and now President of Women's Footbal in Senegal.
When did you start playing football? 
I've been playing since I was a little girl, on the street, like any kind. I started around the age of 7 with the boys. I was the only girl. It was in Yoff in small Lébou village. 
What club do you play/ play in?
I started my little career as player with the Gazelles of the municipality of Dakar. 3 years later I got a bachelor's degree at the Eagles of the Medina (in Dakar). And after 1 year with the Eagles, after winning everything (championship, the cup), I set myself a new challenge by signing a license at 27 km from Dakar, in St louis at Ahmet Fall High School, so that they play the leading roles at the national championship level. I was lucky  to be part of the first national team in 22 until 21. I participated in all the team gatherings, I was captain from 22 to 211. 
How do feel when you play? 
The happiness, pleasure, 
Do you have a player you love the most ?  What for? 
Personally when I played there was no female role model , my modelq were men – Zidane , Abedi Pelé , Girès … these were the names I was called in my neighbourhood. A few friends called me Corine because I was captain of the Senegalese national team and Corine captain of the French team. They also call me "Platoche ", I like the name , it's the only name that's left.
Your best match memory? 
I think the best memory can be a bit of my national team games. What I remember most is the moment of the anthems, when you are there, you are ambassador of your country , not everyone who sings for his country. 
The first international match, I couldn't open my eyes so it was emotionally charged. Emotion dominated me. I closed my eyes to sing the anthem as resonantly as possible. I believed in my dream , I believed in it, I clung on, it was the cumination of whole job, all my childhood , it was very strong for me. 
Your best memory off the field? 
The recognition that you have and that people have towards you, the pride that people have when you walk down the street, you have become an icon I your field, that's super beautiful. It wasn't a foregone conclusion, but the day I played for the national team, kids said " We saw you on TV", it was very emotional , and its show that nothing is impossible. 
The woman who inspire you the most ? 
My mother. My mother is quiet strength, I would have liked to be calm like her. She gave birth to 1 children (and I am the 6th )and managed to educate them and put them on the right path, it's not given to everyone. She is role model for me, for everything she represents. All I have become today is thanks to my parents, my mother, my father, certainly at first they didn't want me to play, but the gave me the ingredients for me to study and play. 
What's your dream? 
My dream is to see girls playing all over Senegal, in neighborhoods, in schools, in the street, having a championship with all possible categories and then today I am president of the women's football team at the CAN for a second time (the first time was in 2012).