Goal Click x ALKÉ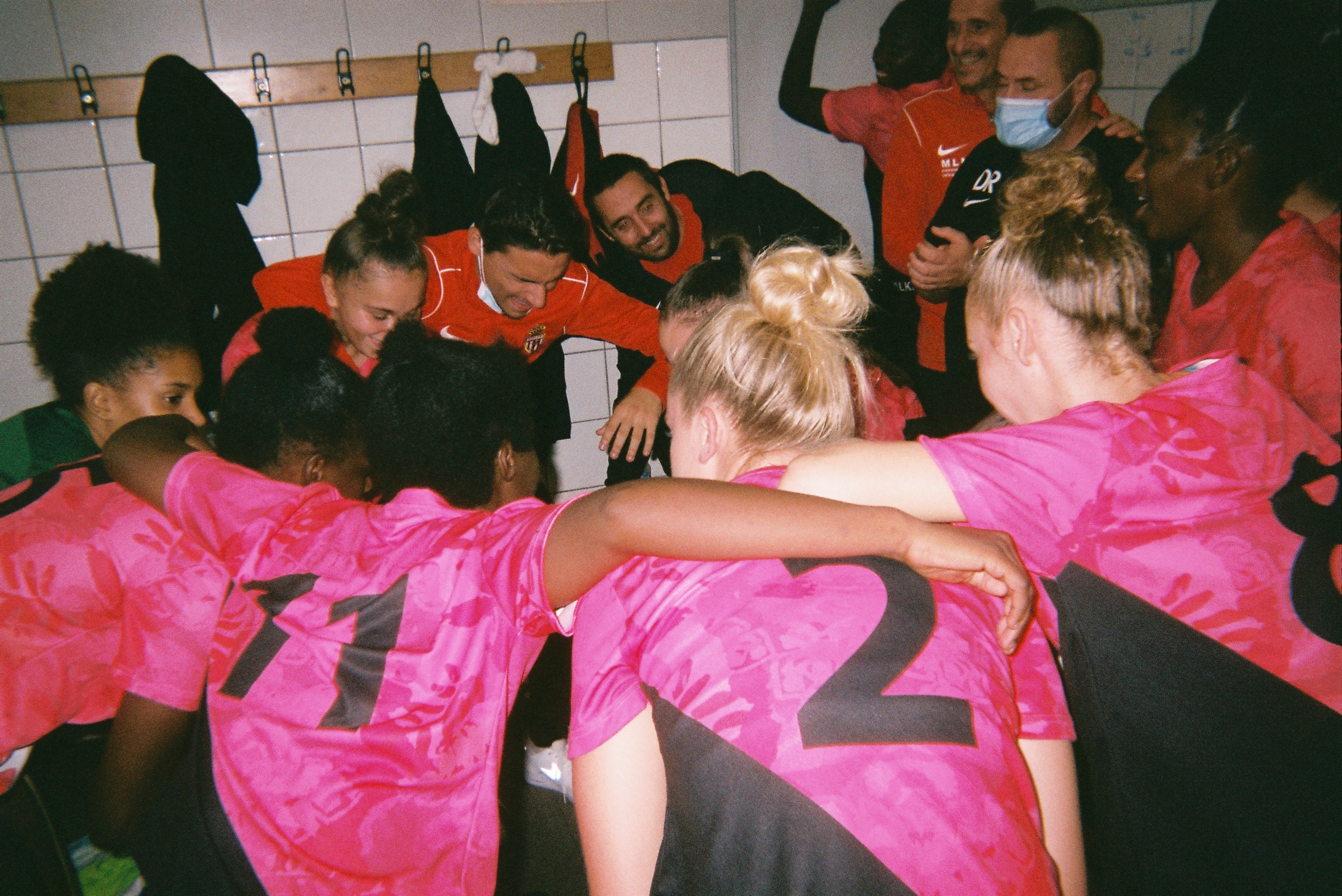 Six months ago, the second edition of Operation October Rose x ALKÉ took place across the country. To go back to this edition, we collaborate with Goal Click, the English media that sends disposable cameras around the world to tell football stories. As part of October Rose 2020, it was the clubs of the JUP and AS Monaco which had the chance to make live from the inside their experience through a series of photos.
To introduce this collaboration, Matthew Barrett, the founder of Goal Click, answered our questions:

What is Goal Click ? How did it start ?
Goal Click is a global football storytelling project. We find inspirational people from all over the world and ask them to tell stories about their own football lives and communities – all initially using disposable cameras and their own words.
We give people the chance to tell their own story and show what football means to them. We focus on the "insider" view, by giving people the power, control, and freedom to create and tell the world the story of their own lives through the lens of football. 



"We give people the chance to tell their own story and show what football means to them"

Goal Click started in 2014. We wanted to help people understand the world and each other through the common language of football. We find the most compelling stories; from civil war amputees in Sierra Leone and Syrian refugees in Jordan, to women's football teams in India, France, and all the way up to the US Women's National Team.
We received our first camera back from Sierra Leone in August 2014 – from Pastor Abraham Bangura, a church minister and the manager of the national amputee football association, SLASA. Since then we have collaborated with individuals and organisations in over 100 countries.
We have also hosted photography exhibitions across the world in London, Doha, Moscow, Budapest, São Paulo, New York City, Manchester, Paris, and Lyon. 

What are your favorite photos from the JUP and AS Monaco stories ? Why ?
We like all the photos ! But if we have to highlight a couple…
From AS Monaco we like the photos from within the changing room. The team is clearly very close with strong bonds, and they have just won an important Cup match. You can feel the emotion and the unity.
From JUP we like the portrait photos of the teammates. You can sense that the players are very comfortable in each other's company – it is clear they are friends as well as teammates and enjoy spending time together. Also, the Pink October kits look amazing in these photos!

What is your favorite Goal Click photo of all time ?
This is a really hard question for us! The first photos we ever received, from Sierra Leone, will always be very special to us. The photo of the amputees coming towards the camera on Lumley Beach in Freetown is an incredibly powerful image, especially when you know their story and how football is being used to help reintegrate the amputees into society. 
One of the most iconic Goal Click photos was taken by Sam Mewis from the US Women's National Team. She took a photo of her teammates Alex Morgan and Rose Lavelle in an ice bath at a training camp before the 2019 Women's World Cup. It is a really intimate look inside a team environment (similar to the photos from JUP and AS Monaco), and could only be captured by a teammate. Because it is taken on a disposable camera, it is a unique moment in time that could never be recreated. 
Lastly, our recent photos from northern Pakistan and the Gilgit-Baltistan Girls' Football League are incredible. The backdrop of the mountains is truly breath-taking – what a place to play football. But most importantly, the fact that this is the first league for girls in northern Pakistan and that most of the girls have overcome significant challenges to even play, makes the photos stand out. 
The JUP and AS Monaco have thanks to Goal Click immortalized their experience during the operation. Some extracts :
"We tried to convey our emotions as much as possible and particularly our good understanding within the team"
"When we received our pink jerseys, we were pleasantly surprised because they are very beautiful. ( ...) Displaying them on the field made us very proud."
"We hope (...) that other sports associations will decide to get involved in this cause after having read our testimony" Enora & Léa form JUP


"What is amazing is that we are more than teammates, we are building a family on and off the field."
"In one photo we can see that everyone is happy, and it is really heart-warming to see this, especially now we are not playing anymore because of the pandemic" 
"What we want to tell the people that have this disease, it is that they are the strongest people on earth and that they are beautiful as well" Houleye from AS Monaco