8 MARS 2022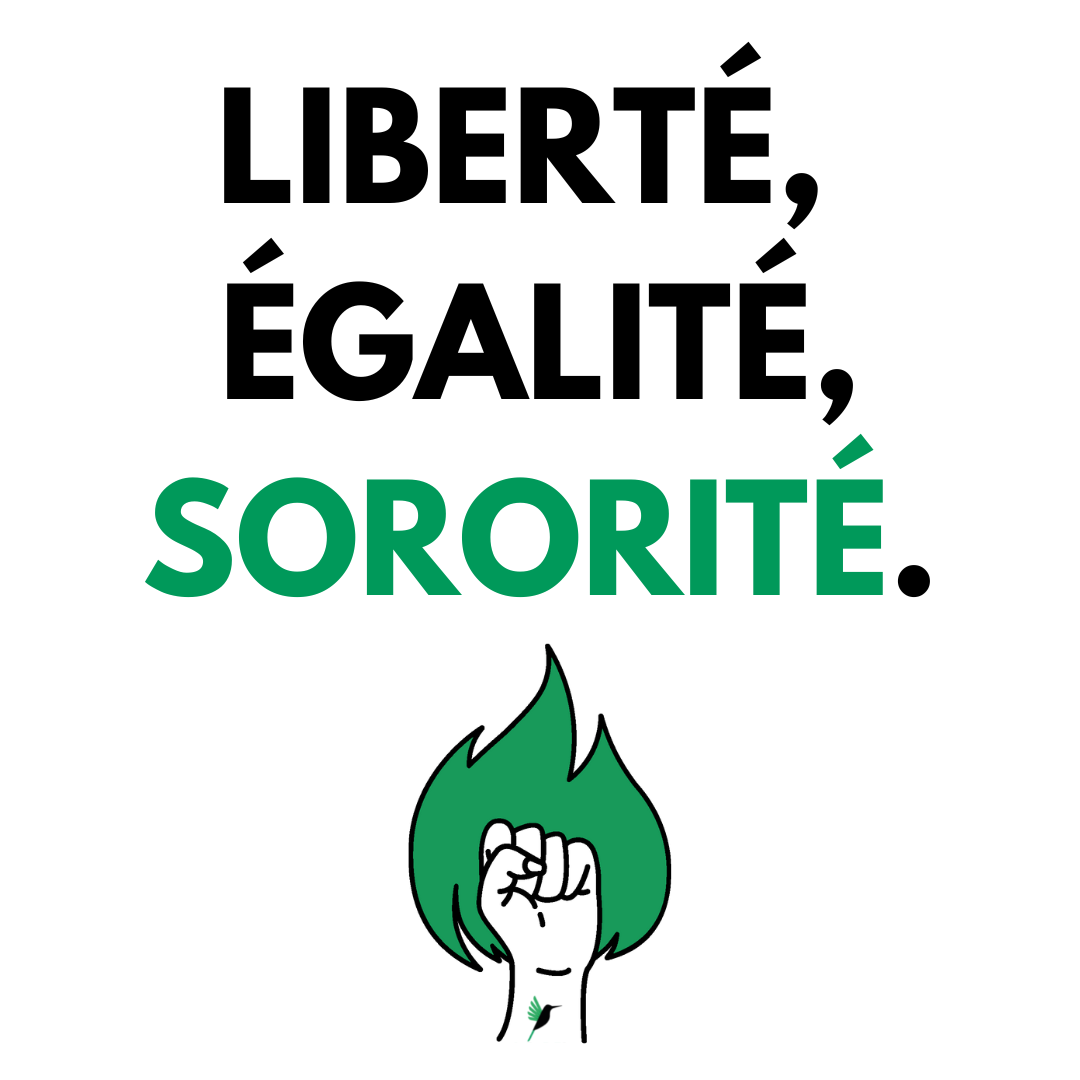 On the occasion of the International Women's Rights Day, celebrated every year on 8 March, ALKÉ looks back at the progress made in women's sport over the last 12 months. This year, we looked for positive things... However, progress is still slow and even disappointing, thus reinforcing our conviction that women's sport must be carried higher and stronger.
For this year, we have decided to title our article "FREEDOM, EQUALITY, SORORITY"..
1 / Women's sport is still 16 times less broadcast on TV than men's sport
It will not teach you anything to say that sport is one of the fields where women are least represented in the media, between progress and timid figures, there is still a long way to go.
In 3 years, the number of hours of broadcasting has increased from 1,575 hours to 2,350 hours, an increase of 49%. Despite this encouraging progress, the number of hours of broadcasting of women's sport remains insufficient: only 5% of sports broadcasts are exclusively female, 21% are mixed, while 74% of sports broadcasts remain exclusively male.
One figure that also struck us is the representation of women in sports programmes, which is the lowest rate of presence: only 21% of women are present on sports programmes (compared to 44% overall for all themes combined). Moreover, although women have the floor, they do not necessarily use it as much as men, with women accounting for only 11% of speaking time in sports programmes (i.e. almost half as much as their presence ..., vs. 36% for all programmes combined).
However, there is no lack of demand: according to the 55% of French people who say they follow women's sport and 72% would like women's sport to be broadcast more. For the 85% of people surveyed, the media still too often make women's sporting events invisible on our screens.
This presence on the screen is essential because according to the Ministry of Sports 38% of people who are behind women's sport discovered it through their media coverage.
2 / Illegal pay cut at major French club against FIFA regulations
The reconciliation of career and motherhood is a central issue for the advancement of women's sport. Once a taboo subject, it is now thanks to spokespersons such as Sara Bjork and recently Clarisse Cremer in the Sailing Team, that concrete solutions must be found and laws reformed.
Former Olympique Lyonnais player (2020-2022) Sara Björk Gunnarsdottir recently revealed that the Lyon club did not pay her full salary during her pregnancy between April and November 2021. The player has sought to have her lost wages reinstated before the FIFA tribunal.
Olympique Lyonnais was therefore ordered to pay €82,000 to the player, a first since the implementation of FIFA's pregnancy regulations.
In 2021, FIFA had indeed put in place measures to protect players during their pregnancy.These measures include requiring the club to offer parental leave of at least 14 weeks with a minimum of two-thirds of the contractual salary.
The club then reacted via a press release. "FIFA is now criticising us for not having offered Sara Bjork Gunnarsdottir another job during her sick leave and then her maternity leave, while at the same time the law forbids us to do so in France and the player had expressly asked us to be able to return to live in Iceland, which we accepted. We are proud to have had Sara Bjork Gunnarsdottir in the Olympique Lyonnais squad. Our paths parted for purely sporting reasons. If she wishes to help us today to further develop French law, we would be happy to involve her in our efforts alongside Amel Majri to enable all athletes to fully experience their pregnancy and return to competition. Let's hope that this system put in place for Amel Majri will now be used for all sportswomen.
It is the media wave of the last few weeks, as if the only thing that sells women's football at the moment is crises.
After Wendie Renard announced a break in her international career, she was followed by Kadidiatou Diani and Marie-Antoinette Katoto who also expressed their desire to leave the French team under the current conditions. The players denounce a heavy atmosphere and a lack of professionalism in the team of Corinne Diacre, whose name was not mentioned, but which seems to be at the heart of their departures. 
With four months to go before the World Cup, Corinne Diacre's fate is on hold until 9 March.
4 / A success for the Women's Tour de France
There is an example that shows us that women's sport can sell and create a real business, and this is what we have learned from the success of the women's Tour de France in recent months.
After the arrival of the men's tour on the Champs, the women's Tour de France started for the first time(*). Although some people were sceptical about the number of viewers, several thousand people gathered at the roadside to support the women riders. The audience was 20 million viewers for the whole edition. The director of the Tour de France Femmes said she was satisfied with this "very positive"result.
In fact, it was not really the first time, the Tour de France Women follows on from the Tour de France Féminine held between 1984 and 1989 and also from two other independent events: "la grande boucle international", held between 1992 and 2009, and the Route de France féminine
5 / 2023, a year marked by numerous women's sports events
This year, 2023, exclusively women's competitions are on the agenda! This will give our sports editors plenty of material to work with!
 - Women's Tour de France: For the 2nd edition of the women's Tour de France, the women riders will take to the road after the men's arrival. This year they will start from Clermont-Ferrand and arrive in Pau.
- World Handball Championship: The women's handballers will face Denmark, Sweden and Norway from 30 November to 17 December 2023.
- Basketball Euro: From 15 to 25 June, the French will play the Euro in Slovenia and Israel.
- Football World Cup: Between 20 July and 20 August, the French will participate in the World Cup in Australia and New Zealand.
- 6 Nations Tournament : The French national team will play in this competition from March 25th to April 19th, they will face Ireland, Scotland, Wales and England.
- World Swimming Championship: Japan will host this competition from 13 May
- World Athletics Championship: Hungary will host the World Athletics Championship on 19 August.
- F1 Academy: the new 100% women's F1 championship will take place on 29 July.
And ALKÉ in all this?
In this year 2023, our commitment to contribute to the enhancement of the image and the place of women in women's sport continues and is reinforced.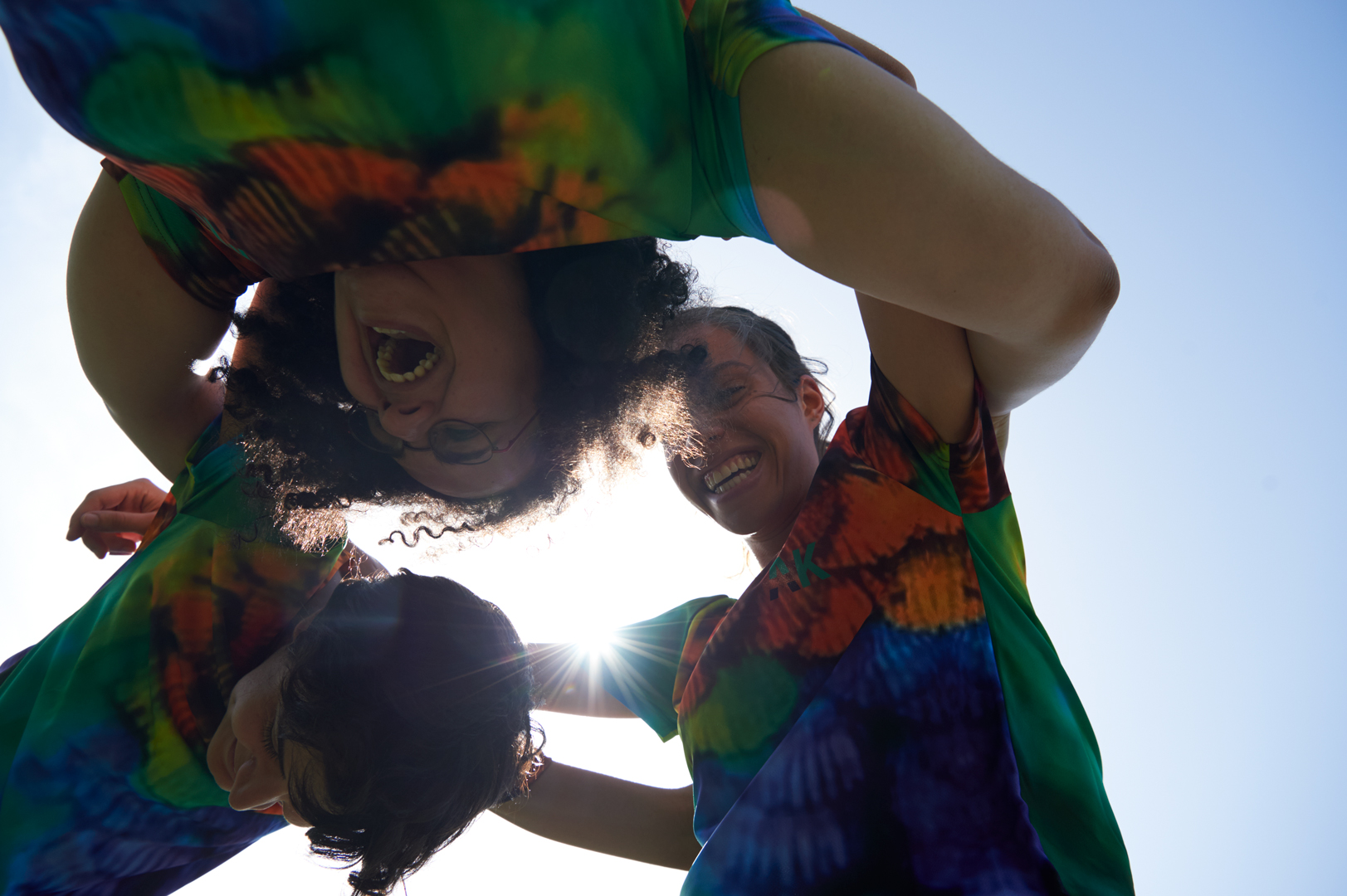 . 
. 
1 / Social Commitment - Ladies Turn
Since 2019, ALKÉ has been involved with Ladies Turn to contribute to the development of women's football in Senegal. 
The latest programme created by the association is the Jigeen Foot project.
Jigeen means "girl" in Senegalese. The aim of this project is to introduce young girls aged 6 to 12 to football in public primary schools in the Yoff district of Dakar. In this working-class neighbourhood, a former fishing village, girls drop out of school very early and marry very young.
Traditionally, in the physical activity and sports programmes established by the Senegalese Ministry of Education, girls are excluded from football, which is exclusively reserved for boys. The project thus aims to enable girls to play on an equal footing with boys and to allow them to emancipate themselves. In parallel to the sports activity, an education programme is put in place to develop leadership skills, to know and master their rights.
Through the 1% contribution, ALKÉ has made it possible to finance the purchase of goals for the schools. These will allow the practice and sustainability of the activities in the long term. 
A word from Seyni Ndir Seck, founder of Ladies Turn:
"ALKÉ gives its all to help Ladies Turn succeed in its mission. To this day ALKÉ continues to support us not only financially or materially, but also in terms of human resources, because every time we need them to write projects, they are there, they accompany us in the writing, the realisation and I think this is very important and it allows us to move forward. "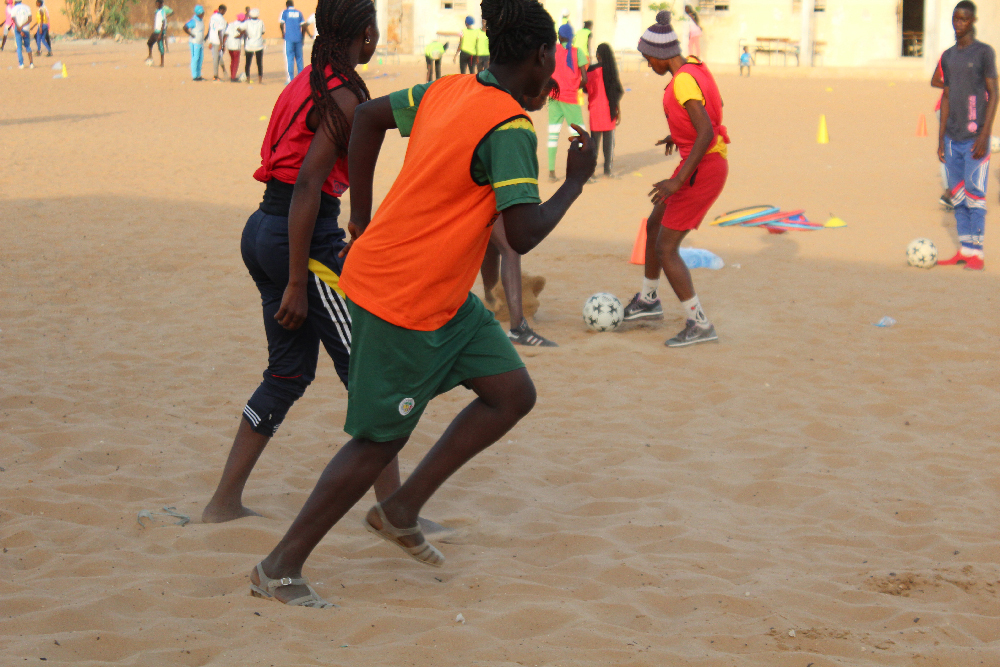 2 /  Football at any age. 
Since its creation, ALKÉ has sponsored the Footeuses à Tout Âge team.
The objective of this association is to promote recreational football through intergenerational sharing, to encourage the creation of a women's recreational football section and to provide information on physical activities specific to sportswomen over 50. Because there is no age limit for playing football!
A commitment supported by Marie-France, whose portrait you can read here: (https://alkesoccer.com/fr/page/portrait-marie-france-gosselet)
This year, the Footeuses à Tout Âge are going to South Africa to compete in the very first "Mamies Foot" World Cup, and we are behind them!
. 
3 / Commitment to the Field & Territories
Nous-Mêmes
In 2022, ALKÉ took part in the Nous-Mêmes project, a project of sports encounters around the fight against gender stereotypes, led by Mélina Boetti, in partnership with the UNSS and two schools in different regions - Salies-du-Salat in the Haute Garonne and Argenteuil in the Val d'Oise. The aim is to bring together the players of the two women's sections of the schools, belonging to different territories and backgrounds, and to delve into their specificities and their meeting points. For this project and the meeting of the two teams which took place last May, we offered them the possibility of realizing themselves through the football jersey, jerseys designed by the players of each college and worn during an opposition around their passion for football.
As part of this project, we had the chance to participate in a meeting between these players and the pioneers of Reims, those who made history, an article on the subject can be found here:  (https://alkesoccer.com/fr/page/a-la-rencontre-des-pionnieres-de-reims)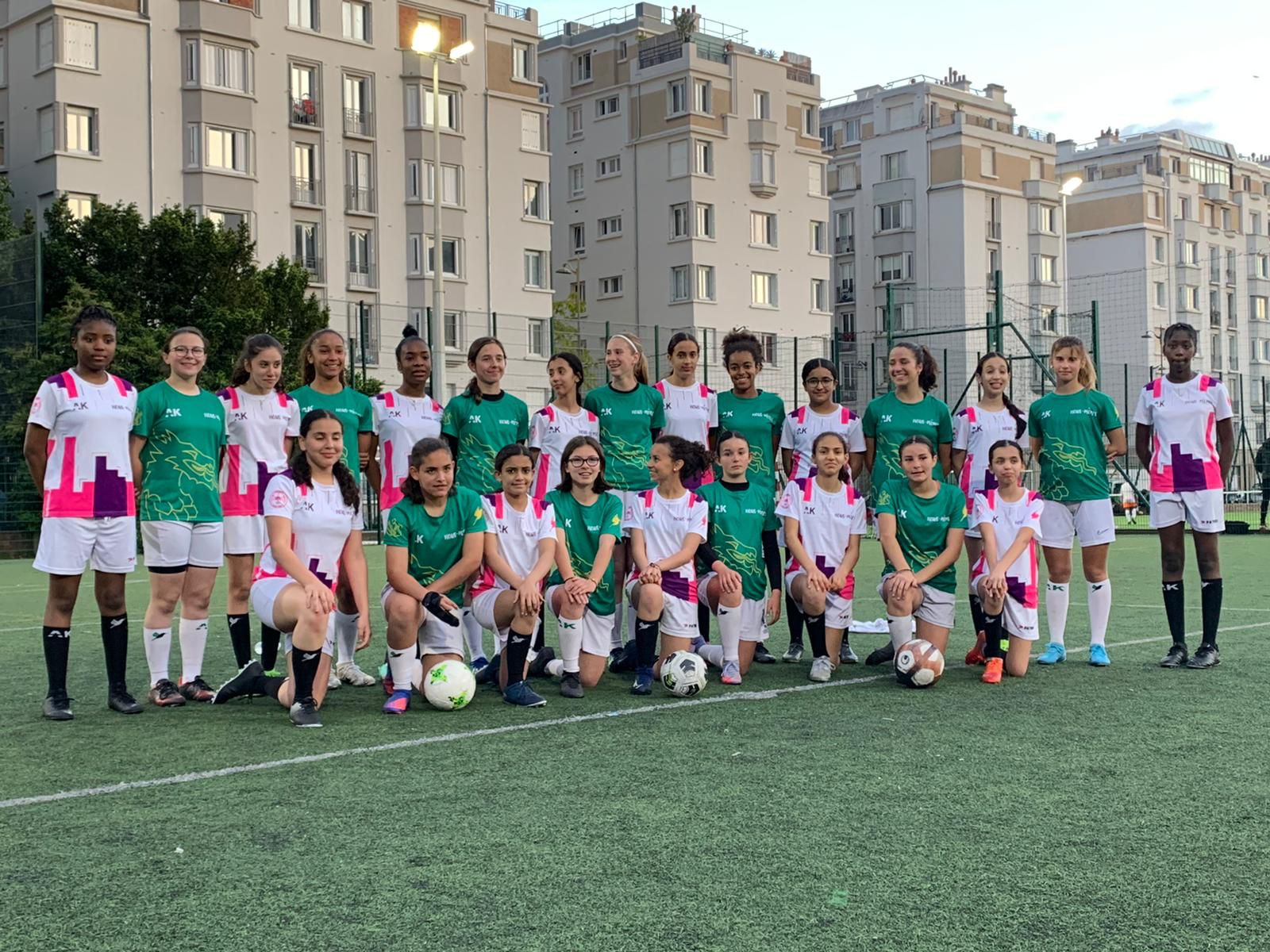 Séreilhac - Changing rooms to welcome the club's women
We know that the infrastructures are at the centre of the reception of the players and that the reception is an important lever to allow the young girls, the women, to feel at their place on the playing field.
The municipality of Séreilhac (Haute-Vienne) has thus committed itself to the creation of changing rooms dedicated to women in its project to renew its sports infrastructure, to enable everyone to play football in good conditions. Until now, women footballers have been forced to change in a room that is not designed for this purpose.
Not only does this situation not allow the current team to train in the best conditions, but it also dissuades women from joining their local team.
A participatory financing project has been set up with the Villyz platform and 1% of the funds raised will be dedicated to the production of outfits for the club's women. Within this framework, ALKÉ is offering the creation of a unique jersey for the new changing rooms.
. 


 4 / Pink October
ALKÉ supports Pink October, to raise awareness among women on and around the pitch in the fight against breast cancer. The action initiated in 2019 is renewed every year to put the spotlight on women's football and show its commitment to fight together against this disease.
In 4 editions, this operation initiated by the Breton club of the JUP has enabled more than €25,000 to be donated to associations and has brought together more than 37 clubs in France and abroad. 
The call for applications for the next edition will be open soon, stay tuned!
5 / New ambassador
Jaylis Oliveros, portrait to come!
Jaylis Carolina Oliveros Toledo (born 13/11/1993) is a defender who plays for Atlético Huila in Colombia's First Division. 
Born in Calabozo (Venezuela), she trained in the youth ranks of Estudiantes de Guárico. She later played for Deportivo Anzoátegui, Atlético Huila - with a Copa Libertadores to her name - and Iranduba. In 2019, she returned to Atlético Huila, playing an important role for the Colombian side.
Jay also played for the Venezuelan national team, having participated in the 2014 Central American and Caribbean Games, as well as the 2018 Copa America.
Since the 2020/2021 season, Jay has been playing for Valencia in Spain. Seduced by the values and the project of the brand, she has decided to represent ALKÉ for the 2022/2023 season">.
.
SOURCES :
www.francebleu.fr : Le succès populaire du Tour de France femmes, "du jamais vu" dans le cyclisme féminin
https://www.arcom.fr : Sport féminin toujours
*https://www.vie-publique.fr : Diffusion du sport féminin à la télévision : en progression mais toujours minoritaire*
www.eurosport.fr : Sara Bjork Gunnarsdottir met en cause l'OL et annonce que le club ne l'a pas integralement payée lors de sa grossesse 
www.francetvinfo.fr : Sara Björk Gunnarsdottir révèle que l'Olympique lyonnais n'a pas versé entièrement son salaire pendant sa grossesse
www.cosmopolitan.fr : 10 grands événements du sport féminin à suivre en 2023
www.arcom.fr : La représentation des femmes à la télévision et à la radio