PORTRAIT N°12 - MARIE PATOUILLET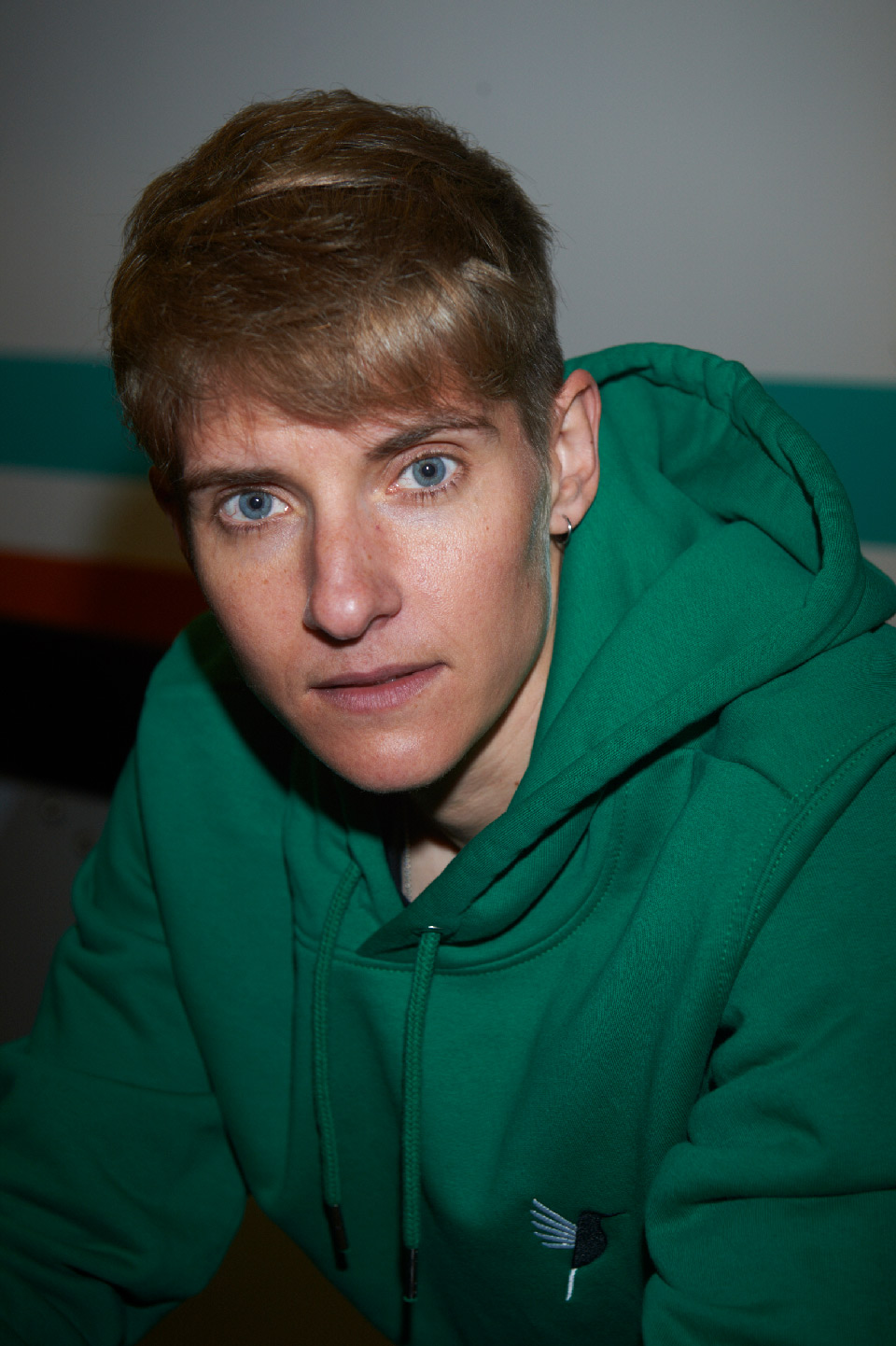 We met
Marie Patouillet
who had answered our call on social networks for the casting of the SS 21 embroidered capsule collection. Fascinated by her career, we wanted to know more and share it with you.
Can you introduce yourself in a few words?
My name is Marie Patouillet. I am 32 years old, I am a top athlete in para cycling (track) and a general practitioner.

What is your favorite sport?
I never really had one, because I like most sports. But over the past 3 years, track cycling has become the sport in which I thrive the most.
Can you tell us a bit about your background? Your beginnings, the different clubs where you have evolved ...
I started cycling a little late (when I was 28 years old). I was born with a deformity of my left foot and leg which gradually worsened, making any sport requiring running impossible. Hence my late arrival in cycling. Before joining a club I embarked on the crazy adventure of the Etape du tour (without preparation). After spending more than 9 hours on my bike to finally cross the finish line, I told myself that joining a club would allow me to progress and better prepare for future challenges. I started at the Villeneuve la Garenne club and then joined the US Créteil club where I have flourished for over two years.
What does your sport bring you?
Track cycling gives me a pretty intoxicating feeling of speed. It allows me to flourish and surpass myself painlessly, to have self-confidence, to let go, but also to make great encounters which today lead me to a Paralympic dream ...

Can you tell us about your disability?
I was born with a foot and leg defect that required medical and surgical follow-up as I grew. Until the age of 25 I could play any sport almost like everyone else. Since then, my ankle has deteriorated. Running and long-distance walking have become impossible.
What are your next deadlines and how are you preparing for them?
My next deadlines are (although the selection is not yet announced) the Tokyo Paralympic Games with two events on the program (500m and individual pursuit). I should have also had the world championships in my sights, but with the COVID they were canceled. I train every day 1 to 2 times a day depending on the cycles, alternating training on the bike and weight training. I also stopped working in order to devote myself fully to this goal.
Your best memory of racing? or competition?
My best memory in competition is my 500m at the last world championships in Canada in 2020. My relatives had made the trip, I clearly came with the goal of getting on the podium. And as a bonus to the silver medal I achieved the minimums to be selectable for the Tokyo Paralympics.
Your fondest memory of sport in general or non-racing events?
The first wave I managed to surf !
What is your dream ?
In sport, my dream is to become Paralympic champion and World champion. As a child he was to become a doctor ... when my Paralympic adventure ends (Paris 2024) I intend to take full advantage of this waking dream.
Marie is wearing the green embroidered sweat of our last collection.