PORTRAIT N°4 - MANON BOOH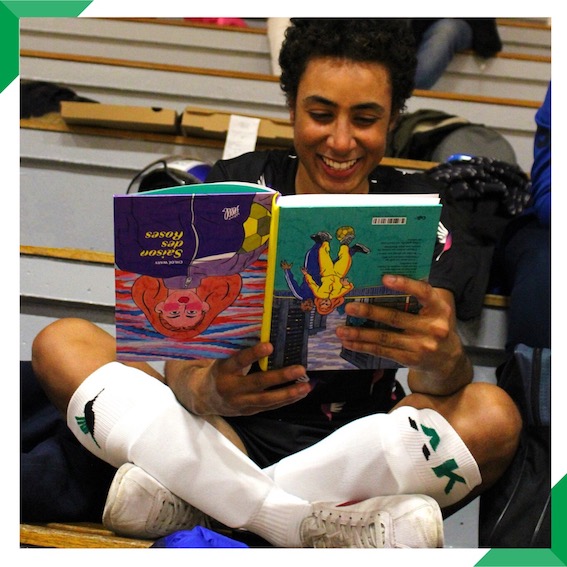 Interview of Manon Booh player at FC Wissous.
Which team are you playing on? 
I am currently playing with Wissous @fc_wissous_sectionfeminine
When did you start playing football ? 
I started playing football when I was 13 but I used to play in the schoolyard or in the park against boys I was already beating them ahah ! 
How do you feel when you play football? 
When I play football I feel joy, excitement, I have that one desire is to score goals, to run play with team. My best memory a match was when I was playing massy, we had home game, and I put hat – trick in 5 minutes it was great there feeling that I had ! 
The player you love the most ? 
I like the charisma of Megan Rapinoe and otherwise Wendie Renard for her technically and her magnificent hand. 
The woman who inspires you the most ? 
I do not if it is a good answer but the woman who inspire me is my mom but she always knows beaten so that my sister and I did not  lack anything , she was always strong despite the galleys. 
What's your dream ? 
My dream would have been to become professional but unfortunately with work I do not have time to devote myself to football and I am little old now for that, my dream is to succeed in my life in my profession evolve step by step!