Portrait of Céline Vionnet, 18-year-old football player
Published on 2020-07-07 10:50:21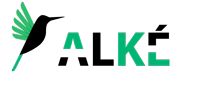 Portrait of Céline Vionnet, 18-year-old, from a small village near Lyon.
A freestyle football, she tells us her story:
. 
When did you start playing football? 
"After a catastrophic year of dancing, I was 5 years old and I fell into football with one of my brothers. 
So I started with the boys in 2007 at the Beaujolais Foot club (formerly ALFVM, Amical Laïque Fleurie Villié-Morgan) and we must admit that it was quite complicated at the beginning. The female football was not developed and the sentences of the style "will play with the doll " I heard them in loop. But I never gave up on anything, despite the fact that my teammates and opponents are 1 to 2 heads taller than me."
. 
In which club do you play/ have you played?
"At the age of about 11 I started a season with my first women's team of ASM Montmerle sur Saone, who accompanied me for 5 years, then I played for 1 season with the EOCSL (Entente Odenas Charentay St Lager) then this last season with the ESVS TSDI (ESVS Thoissey, St Didier, Illiat)"
. 
Your best memory of a game? 
"My best memories were when in tournaments and matches I often heard " watching the girl she is too strong" or finally we understood that a girl was also able to play. 
My detections of OL also left a mark on me, an extraordinary experience."
. 
Do you have a player you like the most?
"Strange as it may seem, I don't like watching football on TV, but the player who inspires me most is Alex Morgan and Amel Majri."
 . 
What music do you listen to motivate you ?
"Then for the pre-game, it will depend on my state of mind but I like to listen to motivational videos to gain confidence."
 . 
The woman who inspires you the most?
"This is going to seem a little basic, but the woman who inspires me the most is and will always be my mother, it's thanks to her that I am here today, she is the one who supported me the most in football, who accompanied me in every match, every training."
 . 
What is your dream?
"And my biggest dream would be to have lots of little girls to train to give them what I have learned for 12 years now and to accompany them in their learning."
. 
Anything else you'd like to share with us?
Football is over for me now, but freestyle football is just getting into my life.
. 
. 
Céline shares her freestyle on her instagram account! @celine.vnt